Wood species Here is a list of the four wood species that we usually offer. These are just a few examples of the woods that have been proving to be more popular but as we are fully bespoke we work in any solid, veneered or laminated finish that our clients design and specification requires.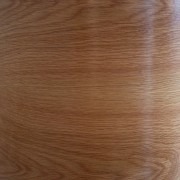 Oak Durable & tough, full of character ranging from pale to dark brown with distinct growth rings and silvery rays. The Latin name for oak, Queurcus, means a fine tree. It would be difficult to name a wood with a longer and more illustrious history in furnishings & interior design.
Walnut A truly beautiful wood which displays a range of colours from chocolate brown to purple, often within the same log. This is a magnificent furniture-making wood. Coarse grained but good to work & polishes to a magnificent finish. Walnut mixes well with other woods and natural materials to provide a friendly atmosphere in otherwise austere interiors.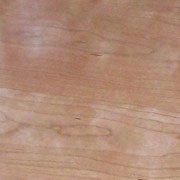 Cherry Hard wearing but tough to work. Reddish brown, sometimes almost pink, with a pale sap wood. Hard to obtain the best quality in solid form as it is rarely exported from America. Gorgeous. Like all fruit trees, cherry belongs to the rose family and was used as early as 400 B.C. by the Greeks and Romans for furniture making.
Olive ash We have recently introduced olive ash to our range. It's colours vary from ash blonde to a dark honey and it contains ripples, knots and stripes within it's grain. It has gorgeous variation and it demands attention to it's beauty.
If you wish to know about any other species you may be thinking of using then please give us a call.
Environment All the woods & veneers that we use come from responsible lumber yards, that are members of the F.S.C (Forest Stewardship Council) ensuring that the timber comes from sustainable forests. We use local merchants where possible and our furniture is made to order, never mass produced. This fits with our ethical approach & to nurturing a crafts persons way of life.
Veneer Using slices of real wood to cover a substrate (usually a more available or more easily worked wood) is a practice that goes back thousands of years. It is known that the Egyptians used to do it. The slices used to be achieved by sawing the log into thin strips – no easy task! More modern methods use a blade to peel the wood off, the most decorative veneers being sliced along or across the log. Indeed some burrs and crotch veneers are highly valued by the cabinet maker and because the veneer comes from a natural source each one displays the individual character of the tree.
Veneers used to be laid using animal glue. This technique is still used today in restoration work but modern adhesives and techniques mean that the craftsmen can create some wonderfully shaped work – with patience and know how!
Veneering also extends the availability of a wood species and as some species of wood become increasingly rare it will be the only way we can enjoy the beauty of the wood in an environmentally responsible way.